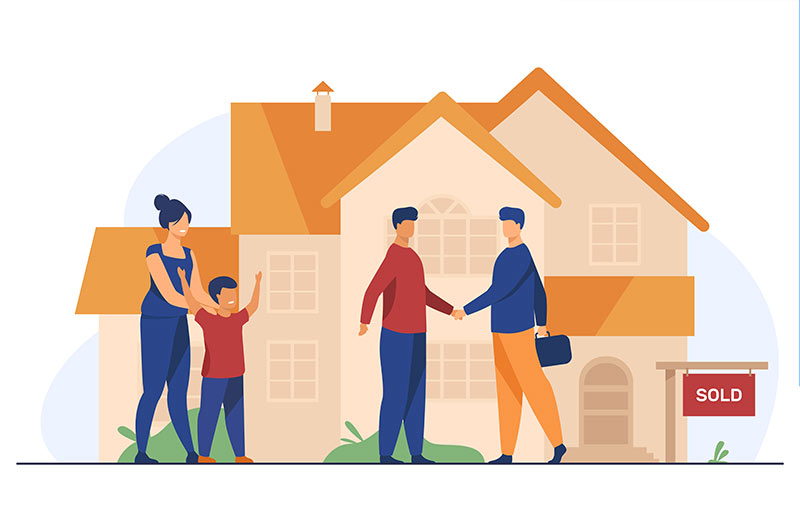 Conversational AI Handling Citizen-Centric Services Will Become the Standard for Smart Cities
AI Chatbots Will Personalize and Simplify Conversational Services
Artificial intelligence chatbots may seem like a new concept to some people, but it has been growing ever more prominently as technology advances. Most people have had interactions with AI chatbots, and some even keep such a chatbot sitting in their houses and pockets. Apple's Siri, Google's Google Assistant, and Amazon's Alexa have become prominent in the past decade as a form of direct customer service, and they will only continue to grow. According to Gartner's "Top 10 Strategic Technology Trends for 2019: Conversational Platforms," by 2022, 30% of customer service experiences will be handled by conversational AI, rising from just 3% in 2017.
Instead of people needing to become computer-literate, computers are becoming "people literate." These conversational platforms can maintain dialogue and handle complex interactions with a contextualized understanding of the person. With this, AI can capture and fulfill a request with precision. Utilizing machine learning, AI chatbots use advanced analytics to train by creating and running models. Over time these systems will be able to improve their decision and services. Eventually, they will have the ability to proactively engage with citizens, greatly increasing efficiency.
AI Chatbots Can Deal with Citizen Services Efficiently and Effectively
AI-based chatbots are great for initial customer contact. They can personalize government services, improve service delivery, and improve employee effectiveness. They improve by looking at their interactions and the most frequently used terms in the request lines, leading to faster response times and reduced workload redundancy. Once query complexity is beyond chatbot capabilities, human-based support staff will fill in. While AI chatbots handle routine tasks, the IT department and specialists can focus on the more critical, complex tasks that require human assistance.
AI conversationalists enable citizens to navigate government entitlements, create easy access for local services, and answer any questions. All this at the touch of the fingertips. Through phone apps or online platforms, such as Facebook, people will be able to get their questions answered, from parking locations to government services, anytime anywhere.
AI and conversational chatbots can be used to communicate and disseminate information regarding anomalies or abnormalities while processing citizen or user data. Utilizing advanced analytics, data science, and machine learning, AI can cross-reference data and validate complex business or service processes. With this, conversational AI can detect simple user errors and patterns in claims that could signal fraud. These outcomes push the administration for smart cities to be proactive and more accurate when handling cases that are out of the ordinary.
Investing in Conversational AI Earlier the Better Due to its Scaling Nature 
Technology providers are embedding AI-driven chatbot technology to support the contextualization requirements of user-facing applications and services. The idea is to enhance the platforms' operational capabilities and scaling, allowing it to improve the range of applications. Drive the scale of embedded conversational AI with the pairing of machine learning and the interactions of context-rich customers and employee applications. These AI should be developed earlier to allow it time to play more simulations, gain that experience, and run more efficiently.
Along with the installation, there will be a need to review policies and standards for information governance, data privacy and information security, and the algorithms and information availability for the intelligent chatbot. This includes assessing the organization's infrastructure and data architectures to fit in the integration of AI capabilities and requirements. Internal infrastructures may need to be aligned or realigned to allow the conversational AI to interlock with business and service processes. As these AI scale, there will need to be a change in the way governments approach application development. Development teams that invest earlier in building the required AI skills will be better off in innovation compared to teams that focus on packaged AI solutions.
As new technology gets implemented into a system, there needs to be a team to maximize efficiency and troubleshooting. New operational requirements, skills and expertise, and changing the municipal workforce profile are required to realize the full value of conversational AI. The CIOs and their teams will primarily focus on the interaction interface to capture the request's intent as accurately as possible. They should also be ready to spend an equal amount of time on the back-end fulfillment of their agents. CIOs should utilize AI conversational platforms to create contextualized and relevant "just in time learning" for employees.
Conversational Artificial Intelligence is not something that one can simply buy on Amazon. These intelligent conversational services are created and sustained by third-party developers. One such conversational AI is from SkylerAI. SkylerAI pinpoints the individual's intent and quickly responds with the appropriate answer and course of action. By extracting key insights, this AI will act with precision and accuracy to maximize efficiency and effectiveness. Give the IT department and tech specialists the time to focus on more critical and complex tasks that require human assistance while SkylerAI handles the mundane tasks. Engaging in six primary organizations, from elections to education, SkylerAI is transforming the way people and organizations engage through conversation at scale.
Source:
Conversational Artificial Intelligence Will Drive 'Citizen-Centric' Services for Smart Cities https://www.gartner.com/document/3876569?ref=solrAll&refval=289045930